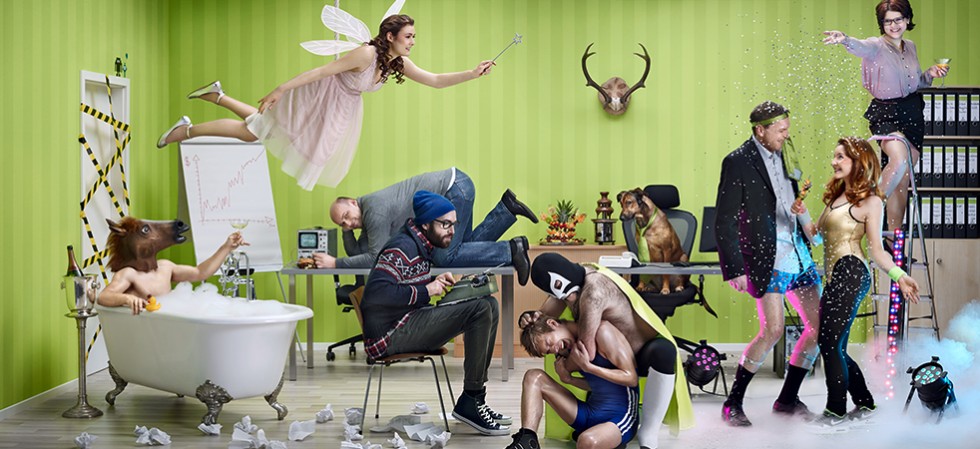 As in previous years, we can look back at a very successful exhibition at Europe's largest computer trade fair, CeBIT, again in 2014. Besides many inquiries from a wide range of specialist areas, we also received calls for support in many very tangible projects. Due to the long-term presence of Viprinet at CeBIT, the revolutionary bonding technology attracted the attention of high-ranking representatives of large companies; in this context, great things can be expected for the near future.
All Multichannel VPN routers and hubs were shown in live operation, especially the new model 200 was well received in professional circles. Via one integrated Gigabit Ethernet modem and one freely selectable Hot Plug Module, this router model bonds two WAN links, and thus upgrades an existing Internet connection with previously unknown bandwidth and reliability, or guarantees highly reliable and secure Internet connection while traveling. Three renowned magazines and two TV stations, all German, reported on the varied possible applications for our new router model; also, a number of IT departments of prestigious companies already made project requests.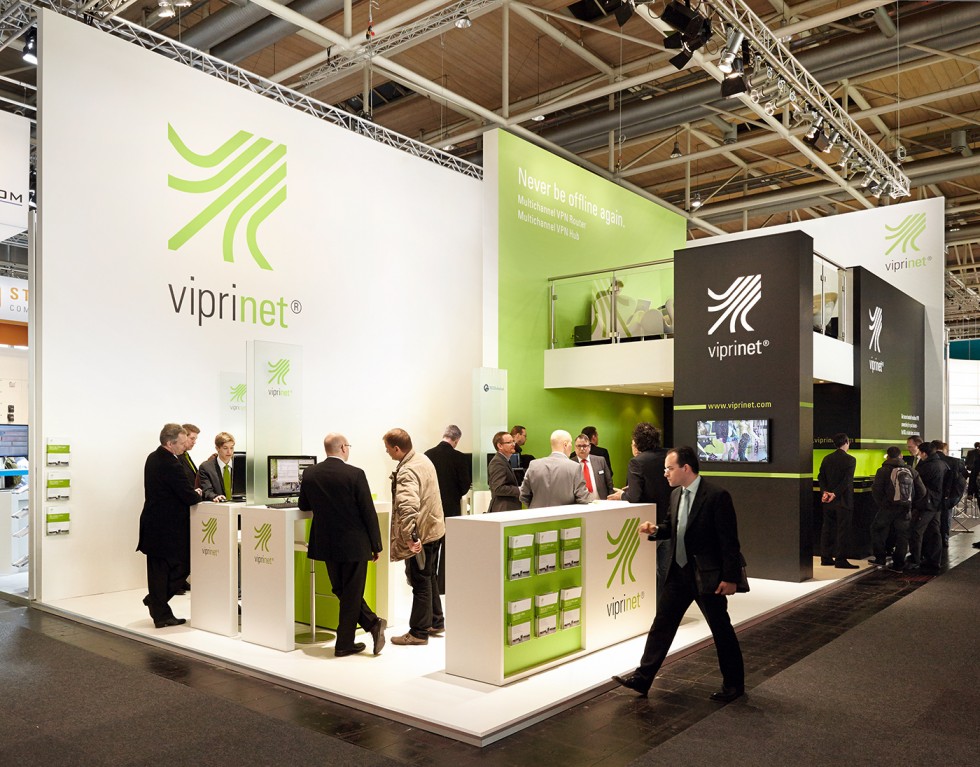 The Viprinet CeBIT booth 2014 (Photo: Frauke Bönsch)
Furthermore, we showed our Internet Rescue Service at our CeBIT outdoor area. This vehicle is equipped with Viewcare, a system for enabling medical specialist to diagnose patients already while they're still in the vehicle. In cooperation with our Danish Viprinet distributor, Sharecon, we demonstrated Viewcare live to Minister of Health of German state Rhineland-Palatinate Alexander Schweitzer when he visited us.
This year, our co-exhibitor was Viprinet partner 360Globalnet who live presented the Mediaport of UK distributor Wired Broadcast. The Mediaport is a portable solution that enables broadband Internet access at any place. 360Globalnet uses the Mediaport to broadcast damage events via video stream directly into the bond group's central office where employees can immediately assess the amount of damage. As a result, insurance fraud could be reduced by about 30 percent.
Of course, there also had to be our booth party that has become kind of a tradition by now: The comfortable room layout on our two-storey booth created an appropriately large dance floor. While DJs Tanzwart and masta put on the finest House and Electro in the first floor, more than 500 guests celebrated the success of the past few days downstairs with delicious food and even better wine from Bingen (in two colours) until late at night.
After CeBIT is before CeBIT: According to this motto, we will now attend to many new business opportunities, and are looking forward to CeBIT 2015.
zum Anfang