Viprinet not only stands out by a high degree of employee satisfaction, but also by an intentionally flat hierarchy. The management team is a cross-section of the rest of the team: lateral entrants, experts, and nerds in their respective areas. At Viprinet, divisional directors are characterized especially by their profound knowledge and passion with which they and their departments achieve best results.
At the same time, they're go-to guys when it comes to problems, ideas, and challenges that accompany everyday work, and they're available at all times for all employees. In annual performance reviews, employees get updated on their current status within the company which often entails professional development and advanced vocational training.
Technical Services: Christian Gawronczyk
Christian Gawronczyk is one of Viprinet's typical lateral entrants: Holding a degree in political sciences, he has accompanied Viprinet since 2008, currently leading our departments of Support and Technical Pre-Sales as Director Technology. An expert in network technology, he maintains planning and implementation of our technology in new and existing enterprise networks, in close cooperation with customers and partners. What excites him at Viprinet is the chance to accompany a small start-up on its way to become an internationally active medium-sized company.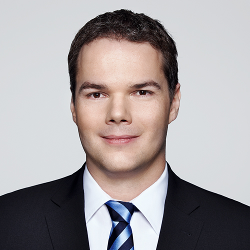 Marketing: Dino Scigliano
Since January 2015, Dr. Dino Scigliano has been responsible for Marketing at Viprinet. After studying business administration with subsequent doctorate at the University of Bayreuth, Germany, Dino worked as research assistant and lecturer at the university's chair of marketing. In 2008, he changed to D+S Group in Hamburg as Executive Board Advisor. In 2011, he took responsiblity for international marketing of an e-commerce service provider as Director Marketing & PR. What he values most at Viprinet is the broad spread of issues of marketing activities as well as the enterprise culture which creates a base for implementing innovative ideas with an excellent team.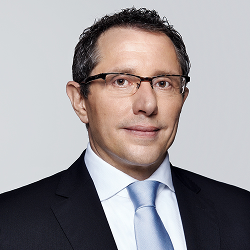 Business Intelligence, Finance & Production: Rüdiger Englert
Rüdiger Englert is our specialist when it comes to organisation, numbers, and business applications. He manages our ERP system, monitors and analyses our business numbers, and keeps our costs under control. A certified Master of Business and Engineering, Rüdiger joined our company as Director Business Intelligence end of 2015. As an offset to his work, he likes to devote his leisure time to all things cars - his heart especially beats for Alfa Romeos -, to community politics, or to his garden. After having taken over leadership of the IT organization of his former employer, he aims to achieve growth again with Viprinet and change the world with our solution.
Human Ressources: Jelena Klingenberg
Mid of 2013, Jelena Klingenberg has come on board at Viprinet in the area of Executive Consulting and HR. In the meantime, she has been promoted to Director Human Relations and Finance, and is responsible for all things staff and finances. Amongst others, she's a certified psychologist and systemic consultant, starting her career as trainer and instructor of flight attendants at the largest German airline. At Viprinet, she found the kind of work she loves: a colorful bunch of colleagues that will help her achieve high goals. In her leisure time, Jelena is in the lead of organizing Fuck-Up Nights in the Rhine-Main area, and she is a first responder for critical situations with German Lufthansa's Special Assistance Team.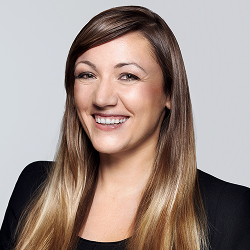 zum Anfang