6–7 September 2017
We'd like to cordially invite you to our annual Viprinet Days taking place at our headquarters in Bingen, Germany, on September 6–7, 2017.
This meanwhile traditional and very much appreciated event takes places annually, so all our distributors and partners have the chance to network with each other and exchange experiences with Viprinet, but also with the most different projects.
This year, the event will take place under the Motto "The Simpler The Better", and once again, we'd like to offer you this platform for networking and discussions, garnished with just the right mixture of product premieres, project presentations, and workshops, accompanied by an fitting entertainment program. The Viprinet Days will start on the first day at about 9 a.m., and end on the second day at about 4 p.m.
So, save yourself one of the hotel rooms we have available until August 1, 2017, and contact our sales team if you're a partner and want to register via calling +49 6721 490 30 100 or emailing to sales@viprinet.com.
We're very much looking forward to meeting you there!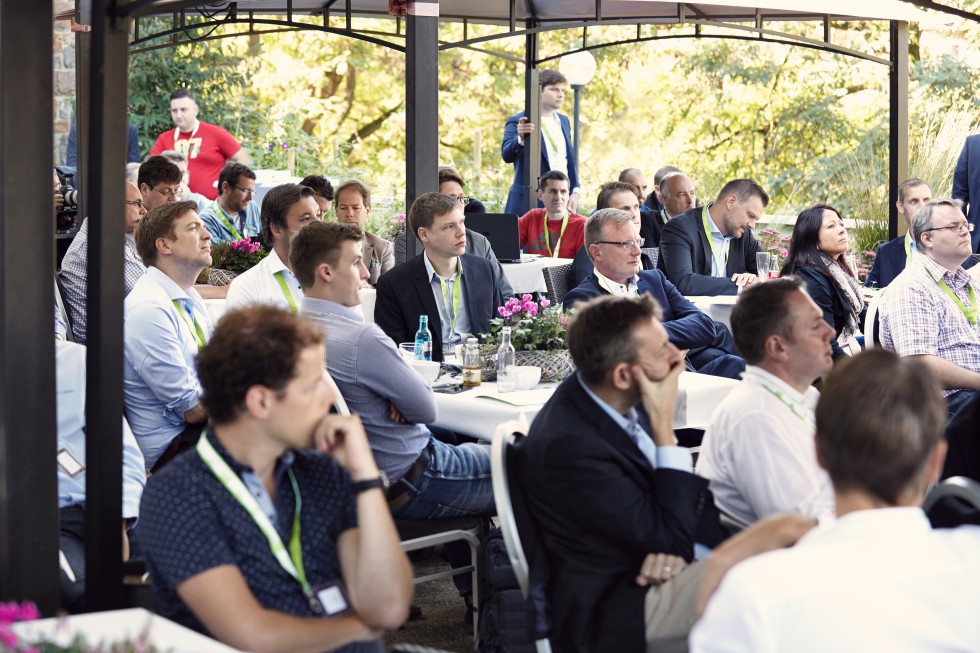 Many attentive participants beneath the warm late summer sun of Bingen during Viprinet Days 2016
Impressions from last year
Attendees had about 20 opportunities to find out more about Viprinet's innovations and new developments, learn from the experience of other partners and distributors, and discuss application scenarios and projects.
zum Anfang