We are looking for the best of the best of the best, Sir!
As an employer that has arisen from the floor of the demo scene and that has carried this attitude over into daily work, we are looking for creative minds helping us develop the best products and make the world not just a little bit better. Our network products are not only something that our team is proud of; they meanwhile even save lives. And, as a side note, Viprinet is fighting several battles: for a free information society as well as for a network policy based on reason.
Welcome to Viprinet – a development company founded and headed by nerds (Founder, Managing Director and Head of Research & Development of Viprinet is Simon Kissel: known to the scene as "scamp").
We're looking for the best and we do so without blinkers: In regards to your CV, we're primarily interested in one thing – your private passion for the issues mentioned beneath. Certificates and degrees (if issue-related) sure are beautiful things, but newcomers are just as welcome.

We're looking forward to receiving your application! jobs@viprinet.com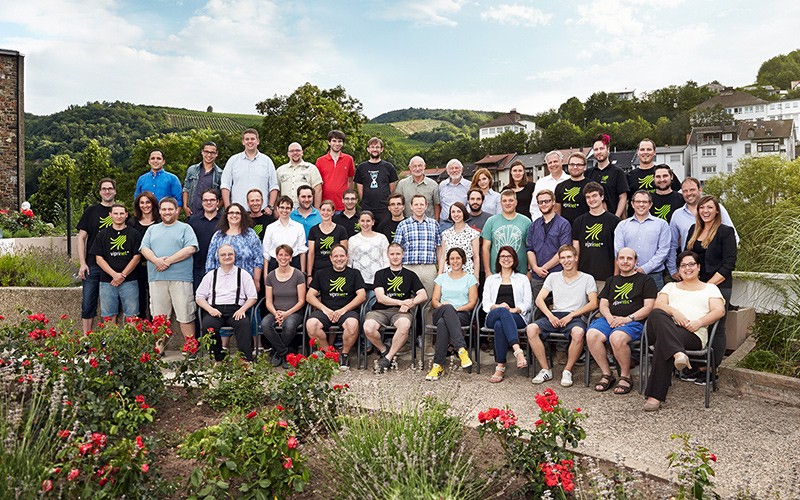 The Viprinet team - A friendly bunch
We are looking for geeks, nerds, sceners, or aliens...
... who don't want to be restricted by any mental walls, but will make every effort to develop and implement the optimal solution.
Anyone can do boring – this is why we're not like any other employer. We usually don't outsource things but rather try to insource everything that we think we can do better than anyone else. Therefore, we not only have research and development for hardware (from x86 via ARM to embedded) here with us but also the entire software development including our very own Linux kernel hackers via web scripting to high-level programming. Also, the overall design and marketing runs in-house – with plenty of room for creativity. And the best thing is: There are no limits. Advancement within the company is possible in any direction. No one needs to do the same umpteen years, when he would much rather prefer to learn new things.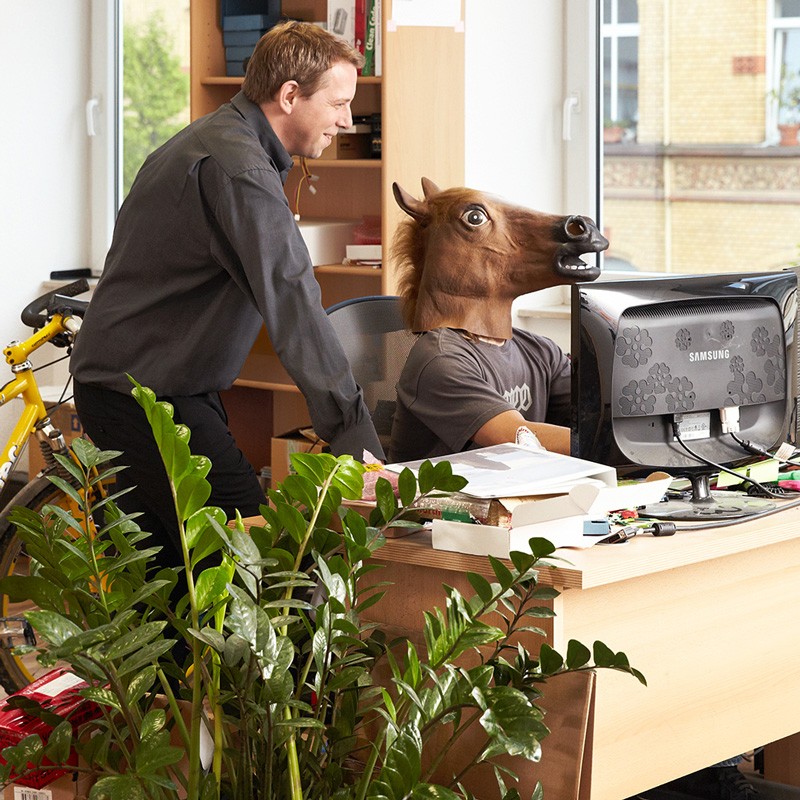 Nerds at work - and on their way to world domination
Of course, we also have "normal" people here, such as accountants, sales people and marketers with us. We've experienced that nerds and non-nerds have much to learn from each other, and that it's this mixture that makes us so unique! In our company, we encourage respect, tolerance, and security; community and individuality are equally important to us. Our company philosophy is based on trust and awareness between all hierarchy levels. We live open, friendly, and non-judgmental communication. There are no taboos, and we live – at least as long as the privacy of others is not violated – maximum transparency in all matters. Management has basically no secrets.
Our headquarters is located in beautiful Bingen am Rhein, and thus also in the most productive county in Germany. You can reach the next provincial capital Mainz by car, train, or hitchhiking within 30 minutes; another 15 minutes later you can be in Frankfurt am Main. The next train station that is frequented by intercity trains and ICEs is only a ten minutes' walk away – easy enough for spontaneous trips to Koblenz, Cologne, and Frankfurt. Low-cost airline Ryanair at the airport Frankfurt Hahn can be reached in 40 minutes. So even though you live in a beautiful area in the World Heritage Middle Rhine Valley, you can be where the action is in a jiffy, too. And should you thirst for sun and burgers: Our office in Silicon Valley also is only a stone's throw away (a superman-ish throw, admittedly).
Perfect job conditions for burgeoning - also and especially for IT nerds
Some of our benefits that will probably make you feel comfortable:
Flexible working hours
Free breakfast and lunch
Relaxed structures
Many demosceners and nerds of various disciplines and forms
Free hotel rooms at demo parties
Vacations for demo parties guaranteed
Freely selectable OS and hardware
Joint Nerf Gun wars
Many dogs for walks and spontaneous cuddle fits
Free, regular massages in the company
Nice colleagues
Joint barbecues
Coffee, tea and soft drinks are always available
For us, nerd is not a dirty word but a standard!
We're looking forward to receiving your application! jobs@viprinet.com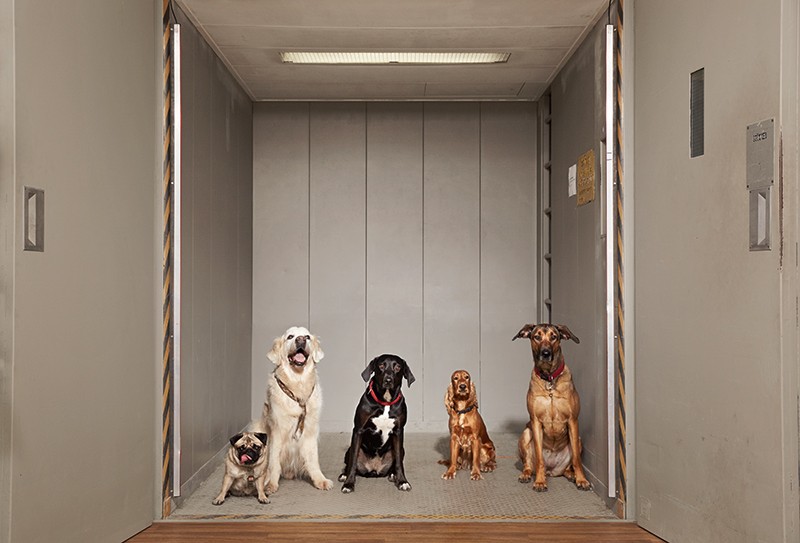 Our backoffice team - always excited, friendly, and full of zest for action
zum Anfang