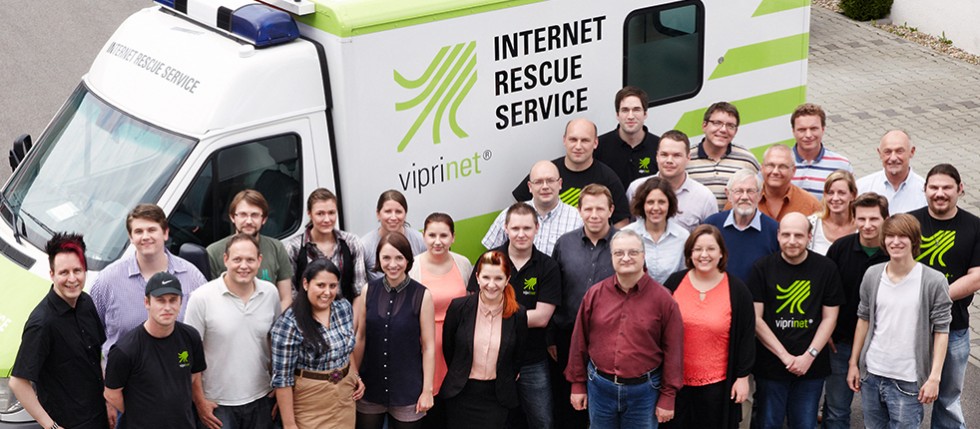 We are Viprinet - the inventors of bonding
The Viprinet Europe GmbH produces innovative network components. With 30 employees, we develop, produce and sell our products from Bingen am Rhein, which is located within the world cultural heritage Mittelrheintal in Germany, into the whole world. The company's sustained growth is funded entirely by our own proceeds. Sustainability is a central topic in our corporate philosophy: The development department takes care of the longevity of our products' life cycles, the production department uses only regenerative energy, and our products are optimized regarding power consumption. Wherever possible, we prefer regional vendors. By that, we not only contribute to strengthening Germany as a center of innovation and and face our social responsibility, but this is also of concrete advantage to us and our customers: Our spatial proximity and lean management allow us to react to changes in the rapidly changing market of broadband technologies in no time at all. Thus, we are always one step ahead of our competitors.
Viprinet is not only another manufacturer of routers and hubs. Viprinet is the inventor of a technology that truly aggregates bandwidths of different Wide Area Network connections. Since we've invented this technique in 2006, many competitors have tried to copy us, but none has ever succeeded. Only the Viprinet originals provide fast and reliable virtual private networks applicable in every part of the world due to our Multichannel VPN Routers and Hubs.
The company was founded in 2006 by the inventor of bonding technology, Simon Kissel who, today, is still Viprinet's CEO as well as the head of the development department in one person. The high understanding of the technology and of customers' needs ensures that our products stand out from the crowd in every respect.
Despite of its rapid growth, our company has retained its high ethical principles - customers, partners and employees shall partake in our success, and our products shall contribute to better connecting people as well as companies with each other.
zum Anfang